3 FEB

2024
Chaat are the savory-spicy-tangy snack foods enjoyed in India. They are delicious and addictive!
Chaat originated in instructor Manju Selinger's home state of Uttar Pradesh, and she is an expert in their preparation. She will teach you how to make them, and all will have a chaat feast with tea at the end of the class. With a cookbook of recipes in hand and practical experience from the Zen Center's kitchen, you will be ready to prepare these enticing treats for your family and friends. No cooking experience is necessary.
About Chaat
The group of dishes known to pacify cravings for spicy, tangy, and sometimes fried food is called Chaat in India. As a cuisine, Chaat originated in Uttar Pradesh. Later, these savory-spicy-tangy snacks became immensely popular in other parts of India and on the Indian peninsula, and they remain so to date.
The word derives from the Hindi "chaat"—tasting a delicacy—and from "chatna"—to lick—as well as from the Prakriti word "chattei"—to devour with relish, eating noisily, making noises of delight at the taste.
Traditionally, the place to find Chaat was a food cart or a roadside stall. I still remember the sound of metal spatula knocks on the griddle, the "Chatwala" announcing 4:00 clock—tea and snack time in India. Of course we weren't allowed to eat chaat everyday, but I did try to anyway. And what a delight it was to get a sizzling hot potato pancake, spicy hot and covered with sweet mango chutney, freshly made yogurt in a bowl made of dry leaves, and a flat wooden stick to use as a spoon.


—Manju Selinger, course instructor
What You Will Learn
Participants will experience the mindfulness approach of working in a Zen kitchen. You will acquire hands-on knowledge in the preparation of Indian snack food, incorporating skills Manju developed in India. There will be ample opportunities for discussing Indian food and meal preparation with Manju during a mid-morning break of chai and Indian snacks as well as during the lunch-time meal.
Chaat Menu
Pakoras
Mint Chutney
Spicy Pan-fried Potatoes
Green Peas Chat Masala
Gajar Halva (Indian Carrot Pudding)
Instructor—Manju Selinger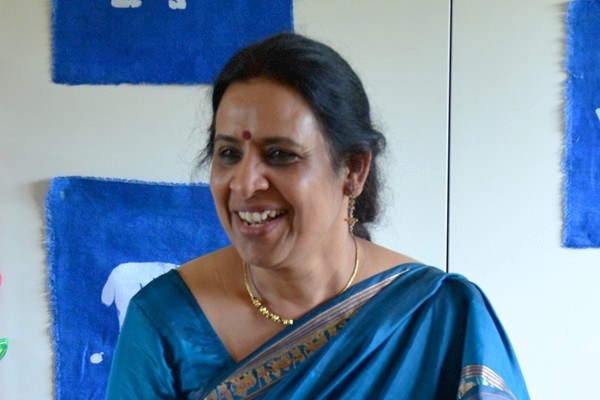 Manju Selinger, a longtime member of the Vermont Zen Center, grew up in Northern India and came to the U.S. in 1993. Manju has been an enthusiastic cook for over 30 years, and loves to experiment with traditional dishes to suit the nutritional needs of her family.
Manju incorporates Ayurvedic principles of food combining, cooking methods, and the use of complementary herbs and spices to enhance, counteract, or balance both the flavors and the effects of different foods on a particular type of body and mind.