Ø tbd

2024
An old pond;
A frog jumps in—
the sound of water.
Haiku can be traced back to the thirteenth century Japan as the opening phrase of renga, an oral poem, composed syllabically. The much shorter haiku broke away from this form in the sixteenth century and was mastered a century later by Matsuo Basho who wrote the above classic haiku.
This workshop begins with the discussion of the components and essential traits of traditional haiku encountered through close readings of traditional and modern examples. This will be followed by a walk through the Zen Center gardens where participants can take photos and notes to inspire their writing. A period of writing and sharing of work will then ensue.
What You Will Learn
Through close readings of Japanese poets, including Basho, Buson, and Issa, participants will learn the essential elements of traditional haiku and how the form has been played with by American poets such as Marilyn Chin, Richard Wright, and Jack Kerouac. Participants will gain an understanding of the interaction between spiritual practice and poetry, as well as an appreciation of the deeper meaning of haiku and how it provides a way to engage in the tranquility of one's environment.
Schedule
09:00 — Welcome and Introduction
09:30

—

Close reading and discussion
10:30

—

Walk through Zen Center gardens
11:30

—

Writing and sharing
01:00

—

Tea and snacks
Instructor—Joan White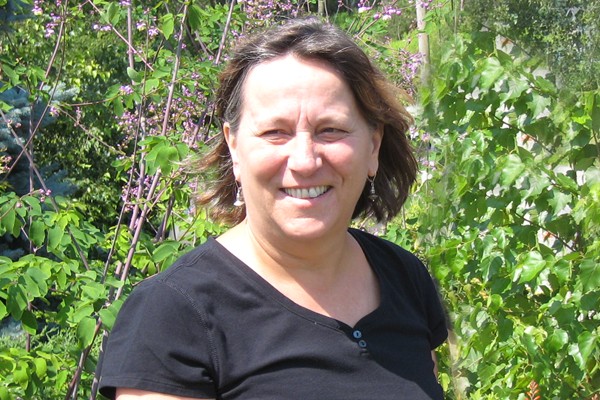 Joan has been a member of the Zen Center for 30 years. During that time, she has been an avid writer of poetry. Her work has been published in
The American Journal of Poetry
,
Cider Press Review
, and the
On Being Blog
, among other publications.
From Participants



Rainy Saturday
The haiku workshop was great!
Please, do it again.




I am leaving filled, inspired, and nourished.




The additional touches of providing notebooks, pen, and beautiful writing paper brought it to a new level of quality.




The close reading was so insightful. And it met all levels. Handouts were great.




This was informative, congenial, inspiring. Instructor made it feel so unintimidating.




Calming, lovely surroundings!




As a beginner I found this a fantastic intro to haiku. It has excited me to learn more and try writing some after the class!




My third class at the Zen Center – Loving Kindness, flower arranging, and now haiku. All have been wonderful!